McDonald Welcome Center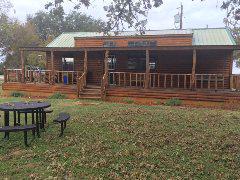 Stop by the welcome center and be greeted by our staff! We offer information on LBCR as well as information on the Brownwood area.
Dock House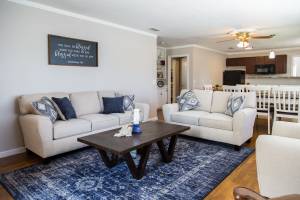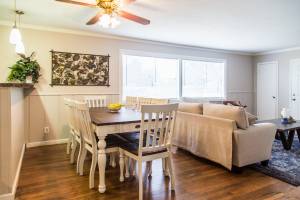 The Dock House is a new addition to LBCR and is available to rent throughout the year! Please contact our main office for rates and availability. Amenities include:

Sleeps up to 12 guests

Three bedroom and 2 ½ bath

Fully stocked kitchen

Linens provided

Access to the fishing dock

Wi-fi
Albany, Greathouse, LBCR

These three identical dorms are handicapped accessible and have handicapped showers. The following amenities are provided:
Each lodge sleeps up to 48 guests with two attached restrooms

Large common area with ceiling fans, tables, chairs, and couches

Central air and heat throughout
Galilee Chapel and Lodge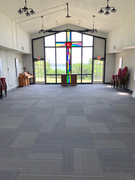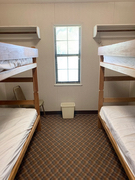 The most requested building on campus and provides a great view of Lake Brownwood. This facility is handicapped accessible with handicapped restrooms and showers. Each wing extends from the Chapel and provides the following amenities:
12 individual rooms that sleeps up to 46 guests total

Attached men's and women's restrooms on each wing

Large common area for meetings

Central air and heat throughout
The Cottage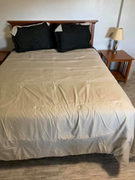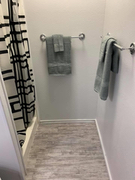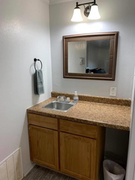 Also known as the VIP Cabin, the cottage provides a place for your group leader to stay and prepare to deliver the word of God. The VIP Cabin includes the following amenities:
Full-linen service provided

Queen-size bed and one set of bunks

Coffee pot, microwave, mini-fridge

Vanity and restroom with shower

Central air and heat throughout
Assembly Hall

The Assembly Hall is the central meeting place for our larger groups. It holds up to 220 guests and has a men's and women's restroom and central air and heat. This facility is handicapped accessible.
Flo Pavilion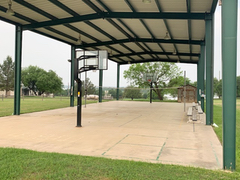 The Flo Pavilion is one of our outside basketball courts. The outdoor field provides your group a large area for outdoor activities.
Retail Store

Did you forget something at home? Do you have a hankering for some delicious? Or do you need to update some of your LBCR Attire? Make sure you stop by our retail store and take a look around! Be greeted by our friendly staff who can help you find just what you are looking for. Items include LBCR logo clothing, hats, candy, toiletries, snacks and our famous snow cones!
The Hub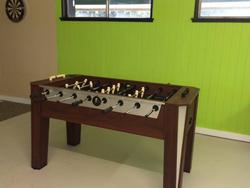 This is the place to be during those hot summer months! The Hub is a gathering place where you can enjoy activities such as foosball, ping-pong, pinball, and pool
Swimming Pool

We all know how hot a summer day in Texas can be! On those summer days you will find our pool open ready for you to cool off![/vc_column_text][/vc_column][/vc_row]